WELCOME TO CLINTON
ELEMENTARY SCHOOL!
Home of the Knights!
---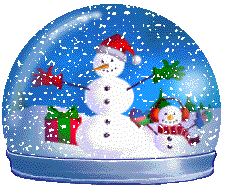 Important Upcoming Dates:
Thursday, December 10: 5th & 6th Grade Music Program at 6:00 pm
Friday, December 11: 5th & 6th Grade Music Program at 9:00 am
Wednesday, December 16: Christmas Dinner
Thursday, December 17: Assembly at 1:00
Friday, December 18: Half Day - Students dismiss at 11:30 am
December 21-January 4: WINTER BREAK
Tuesday, January 5: Students Return
---
It's that time again!
Don't forget to order your child's 2015-2016 Yearbook! Orders will be taken through Friday, December 18. It is a full color collection of the best pictures from all 3 schools. Please make your check for $20.00 to Clinton Elementary School. Please return the check with your child's order form by Friday, December 18. The printer will only print 500 copies of the yearbook. Make sure you do not miss out and order yours today!
---
CES Open Library
The school library will be open after school for students to use on Thursdays. They must be accompanied by an adult. They can use the library to check out books, take AR quizzes, or practice iReady or Learning.com, if they do not have computer access at home.
Open Library is from 3:15-5:30 pm.
(There is no Open Library in November due to the Book Fair. Come and shop instead!)
________________________________________________________________________________
If you were unable to attend our Family Night on October 6th, we would like for you to check out our link to the TNReady presentation and information for students in grades 3-6. Remember, TNReady is the test that will take the place of the TCAP test for Reading and Math this year.