WELCOME TO CLINTON
ELEMENTARY SCHOOL!
Home of the Knights!
---
CONGRATULATIONS TO:
MRS. JENNA SHARP - CLINTON CITY SCHOOLS PRINCIPAL OF THE YEAR &
MS. LAUREN MURPHY - CLINTON ELEMENTARY SCHOOL TEACHER OF THE YEAR!
Thursday, March 26 @ 5:30 PTO Meeting/
End of 3rd Nine Weeks (Revised Date)
Monday, March 30 @ 8:30 Assembly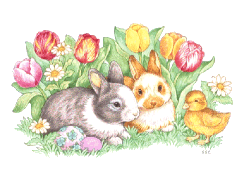 Thursday, April 2nd at 1:30 & 6:00:
3rd and 4th Grades present "Pirates"
REPORT CARDS GO HOME (REVISED DATE)
April 3rd and 6th - NO SCHOOL
Wednesday, April 15th:
6th Grade Cap & Gown Pictures
April 16th at 5:30: PTO Meeting
Friday, April 24 - Kindergarten and
1st Grade Field Day
2nd Grade to Mayfield Dairy
Tuesday, April 28th:
5:45 Kindergarten presents "Old MacDonald's Farm"
6:30 1st and 2nd Grades present "E-I-E-I-Oops!"
April 29th @ 12:45 April Assembly &
In-School Performances
April 30 - May 5: TCAP Test